CacaBall
The ancient Gods are thirsty for some sacrifices and the beettles Apofis and Ra will try to bring them their most precious treasure: the mighty Caca Ball. Control both beetles, alone or with a friend, and try to push the Caca Ball to the God's Altar in this chaothic game where coordination is everything.
One alone can't do it but together they will succeed!

CONTROLS/INSTRUCTIONS
Left Stick or WASD controls Ra
Right Stick or IJKL controls Apofis
Objective: move both beetles towards the Caca Ball in order to move it. Your goal is to deposit the Caca Ball in the altar of each level.
Cheats: If you need or want to skip a level use the V key.

Highly recommended to use XBOX or PS official controllers. If you are having issues with the gamepad, switch to the keyboard instead.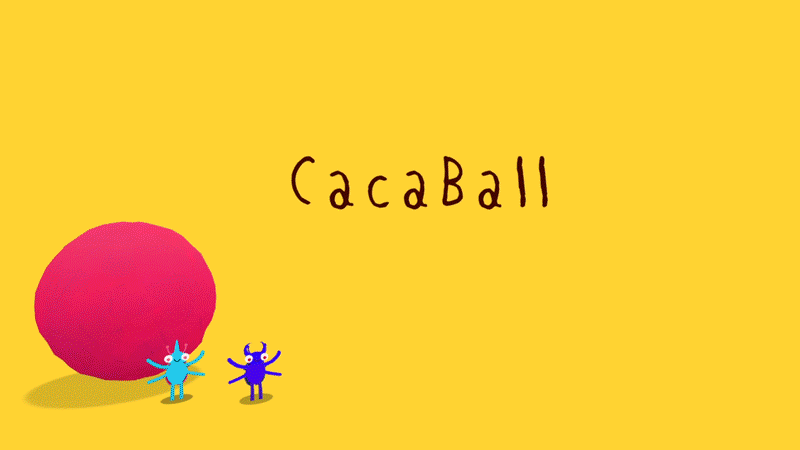 CacaBall was made for GMTK JAM 2021 with the theme "Joined Together". We took inspiration on the Super Monkey Ball games and in the amount of work beetles put into moving their "caca balls" around different surfaces. Hope you all like it!!!
Hairball Works is:
Raúl Ibarra -> Animator, Art Director (@croasan)
Santiago Orozco -> 3D-all-terrain Artist (@santiagu)
Carlos Pérez -> Game Designer, programmer (@Celuloidedede)
Special thanks to @Lady_Caballo for her tips and aesthetics guidance!
Install instructions
1) Download CacaBall 1.0.rar
2) Extract it on any folder
3) Execute CacaBall 1.0.exe
Or, if you prefer, play the Web version without downloading the file :)