Night of the Lemgrins
A downloadable game for Windows
Capture and put into safety the innofensive Lemgrins! CAREFUL: they reproduce by touching water and if they get to eat... better start running!
This game was developed in under 48 hours for 2020 Game Maker Toolkit JAM (theme: Out of control).

CONTROLS
W/S + Mouse for movement
E for Eject (put the Lemgrins inside the brown square fences for score)
Espace for Jump
Escape for closing the game

If you find any major bug or the game starts lagging due to lots of Lemgrins, do not be afraid of tapping Escape.
TEAM MISTERIO is:
Carlos Pérez Sempere - Game Design, Programming (@Celuloide)
Santiago Orozco - 3D/2D Art (@Santiagu)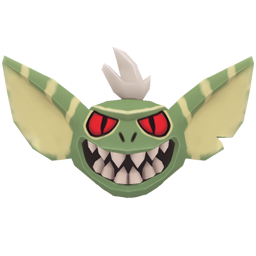 Night of the Lemgrins is a little videogame created for the 2020 GMTK JAM. The theme for this JAM was "Out of control" and, while we were thinking about how to fit this theme within a game, the movie Gremlins came to our minds out of nowhere. We decided that, instead of letting the player feel "out of control" from an awful movement scheme or something like that, let's use our adorable Lemgrins and their weird rules in order to create a chaotic experience.

Install instructions
1. Download the zip and unpack it into a folder

2. Run Night of the Lemgrins.exe